With so many models to choose from, buying a new drone can definitely be confusing. While all drones share the same basic framework (four propellers, gyroscope, etc.), they can vary greatly in other areas. For this reason, I created an in-depth drone buying guide that will help clear up any confusion that you might have about buying your first drone.
Drone Buying Guide – Best Drones For Sale in 2015
I've complied a list of the top 25 RC drones of 2015:
Five Factors to Consider Before Buying
In general, there are five factors to consider before purchasing your first drone: flight time, skill level, GPS sensors, camera specs, and controllers. Below, I'll outline each of these factors in-depth so that you can make a more informed decision when buying your drone. Remember the golden rule: always purchase an inexpensive drone first, then consider a more expensive model once you become more proficient. With that being said, let's get started!
Consideration #1: Flight Time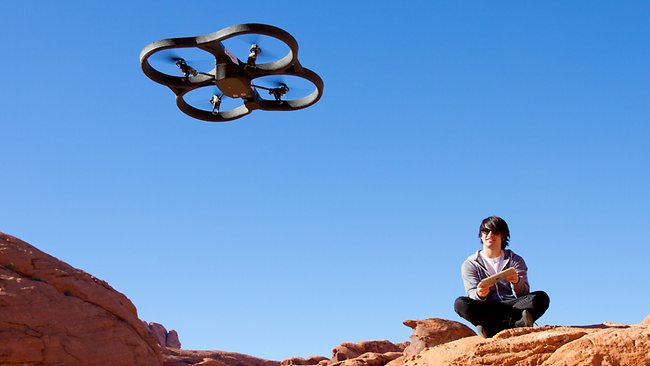 "Flight Time" refers to the amount of time a drone is able to fly on a single charge. There are several factors that determine a particular drone's flight time (battery size, weight, and flying maneuvers all play a role). For the most part, all drones have relatively short flight times – less than 25 minutes. Cheaper models (like the Syma X5C) have flight times that average around seven minutes. Expensive models (like the DJI Phantom 2 Vision Plus) have flight times that average around 15-20 minutes.
Consideration #2: Skill Level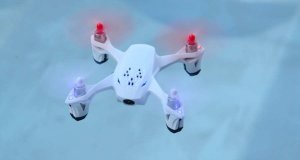 This is an important factor to consider before purchasing a drone. If you buy one that's beyond your skill level, you'll probably end up crashing it and wasting your money. Personally, I would hone my skills on a cheaper model, then slowly work your way up (which is exactly what I did when I first started flying). RC drones like the Blade Nano QX come with SAFE technology that help stabilize the quadcopter. Another option that's relatively easy to fly is the Cheerson CX-10. Once you master it, then you can move on to a more expensive model.
Consideration #3: GPS Sensors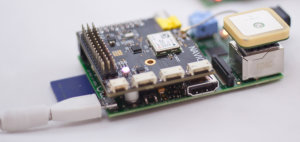 GPS sensors are usually (there are exceptions) only found in expensive drone models, and are really useful. For example, GPS sensors allow you to set specific coordinates for your drone. Once programmed, the drone will automatically fly to those coordinates. GPS sensors allow for a neat function called the "Return Home" feature. At the push of a button, this feature will bring your drone back to its original starting location. This is exceptionally useful for when you've lost sight of your drone.
Consideration #4: Camera Specs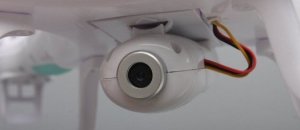 These days, you can purchase drones with cameras for $50. Generally, the cheaper models don't have FPV (First Person Viewing) capabilities, and their resolutions aren't that great. As with all things in life, you get what you pay for. In my opinion, cheaper is better than nothing, and even a low-quality bird's eye view of your neighborhood is better than not having one at all.
Consideration #5: Controllers
The controller, or "Transmitter", is what allows you to control and maneuver your drone. The majority of transmitters come with two analog sticks, and operate at a 2.4GHz frequency. Personally, I like transmitters that show real-time diagnostics about my drone (height, speed, throttle position, etc.). In my opinion, it makes for a more enjoyable flying experience. Some RC drones, like the Hubsan X4 H107D (in the picture to the left), come with built-in LCD monitors for FPV flying.
Comments