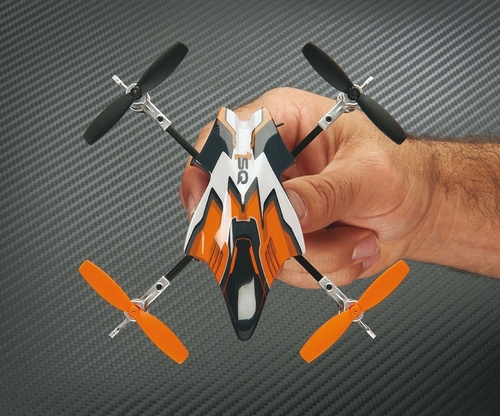 The Heli Max 1SQ is a compact quadcopter that flyers of all experience levels will be sure to enjoy. Thanks to its 3-axis gyro system, and four-independently controlled rotor blades, this model offers a lot of stability in the air. Due to its light weight (the 1SQ weighs about 30 grams), it isn't very good at maintaining stability in stronger breezes. Nonetheless, it's a very aggressive indoor flyer that can be flown outside when weaker breezes are present. It sells for about $70 on Amazon, so let's take a look at what it has to offer.
Heli Max 1SQ Overview
The Heli Max 1SQ comes with a very sporty, aerodynamic design that allows flyers to take full control of the RC drone while it's in the air. The quadcopter comes with two flight modes - beginner and advanced - that adjust the transmitter's sensitivity levels based on how experienced the flyer is. The 1SQ is highly responsive, making it perfect for beginners who are trying to learn fundamentals of RC flight.
Overview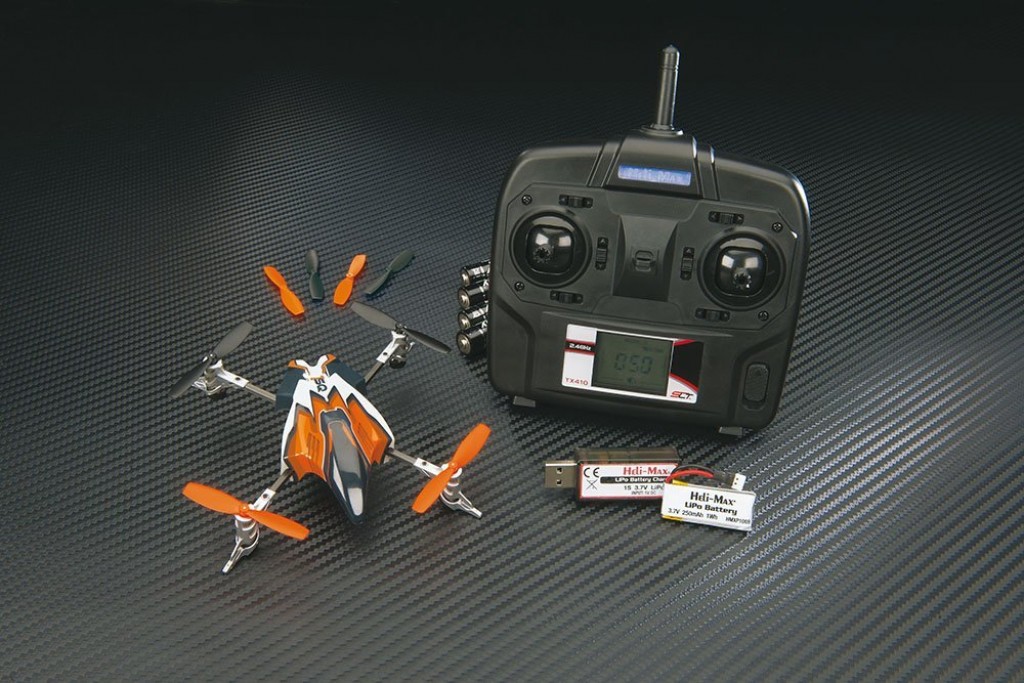 First and foremost, the Heli Max 1SQ is highly responsive. No matter what direction you want to go, or how quickly you want to get there, this RC drone can do it with ease.
I like the fact that there's very little "lag" when controlling the drone. The RC quadcopter comes with a four-channel, 2.4 GHz transmitter that will let you fly your drone indoors or outdoors without having to worry about losing transmission signal.
On top of that, the Heli Max 1SQ is pretty rugged. I've crashed mine at least a dozen times without any substantial damage.
In The Box
When you purchase the Heli Max 1SQ, you'll receive the following:
3.7V 250mAh Li-Po Battery
USB Charger
Spare Propeller
Transmitter (For RTF Version)
Note that there is a TX-R version of this quadcopter which does NOT come with a transmitter. However, in this review, we'll be talking about the RTF (Ready-to-Fly) version.
Design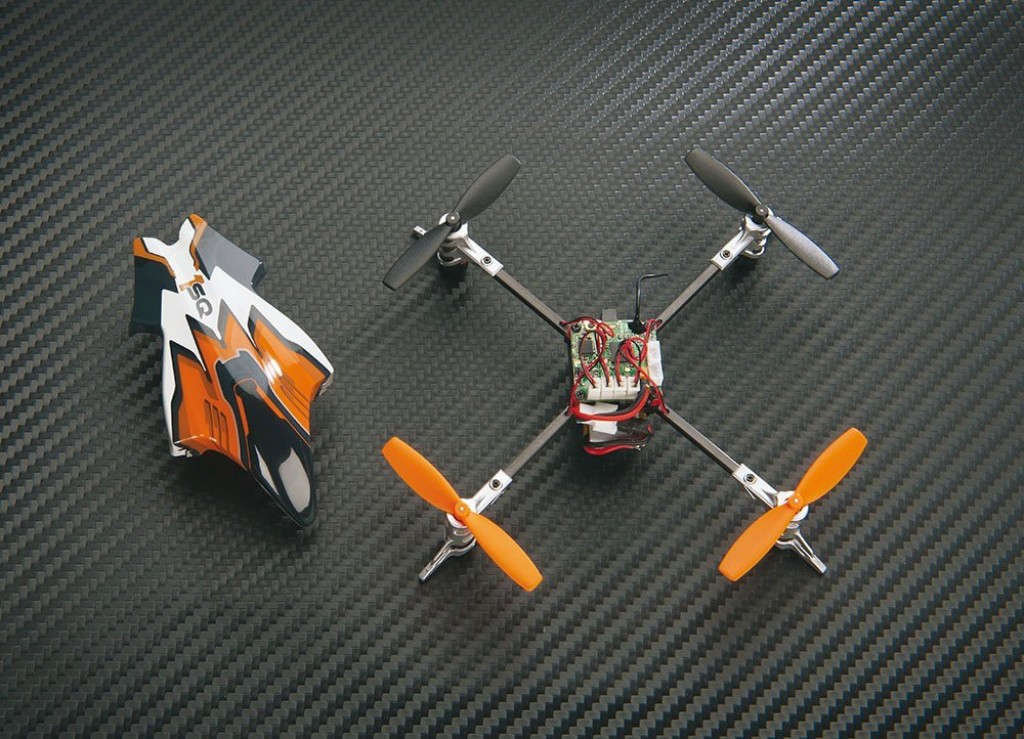 The Heli Max 1SQ comes with a lightweight, polycarbonate canopy (body) that encloses the underlying hardware. From an aesthetic standpoint, the canopy looks pretty cool, and from a practical standpoint, it does a fine job at protecting the hardware inside. This canopy can be attached and removed quite easily, and when put together, results in a sporty, aerodynamic-looking quadcopter. Here are some quick specs to take note of:
Length: 145mm
Width: 145mm
Height: 35mm
Weight: 31.2 Grams (With Battery)
Blade Length: 55mm
Transmitter Offers Two Levels of Sensitivity
Like many RC drones, the transmitter for the Heli Max 1SQ comes with different flight modes. This particular transmitter comes with two levels of sensitivity. Basically, the lower sensitivity setting makes the drone fly more conservatively, while the higher sensitivity setting causes the drone to fly more aggressively. Read the manual that comes with your Heli Max 1SQ if you're confused about how to do this.
Note: Never fly your drone beyond your own capabilities. If, for example, you increase the sensitivity of the transmitter when you're not very experienced, then you'll most likely crash and break your drone.
Conclusion
The Heli Max 1Q isn't recommended for small children who've never flown an RC quadcopter before. However, it's great for teens and adults who want to get comfortable flying RC devices. The quadcopter flies in a very predictable manner, and offers plenty of power, so you'll be able to enjoy yourself while learning how to master the controls. I would recommend purchasing extra batteries so that you can fly back-to-back sessions.