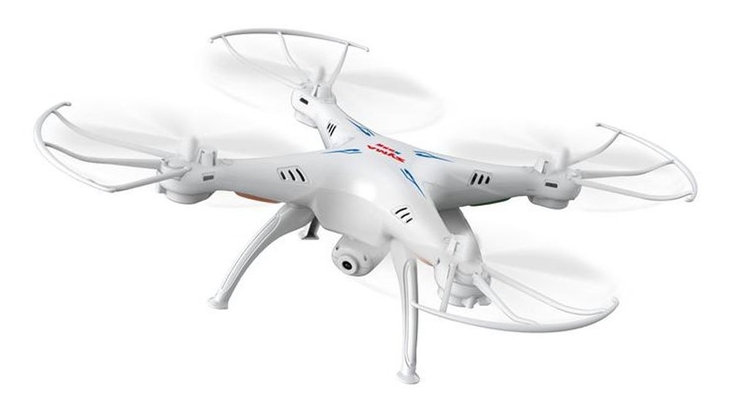 It's durable, affordable, and is something a 10-year old could learn to fly. Introducing the fun and sleek Syma X5SW. Frankly, I'm surprised by how many negative reviews there've been for this quadcopter. I mean, it's only $60, so you definitely shouldn't have your expectations set too high. Personally, I think this is one of the top beginner drones on the market for under $100 (just behind the
U818A
and
X5C
). In this Syma X5SW review, we'll dive a little deeper and take a look at what it has to offer.
Syma X5SW Overview
The Syma X5SW is pretty unique priced for a drone under $100. The reason? Because you can fly in the quadcopter in FPV (First Person Viewing) mode with your smartphone! That alone is worth the drone's $60 price tag. The drone is relatively stable in the air, and can capture descent aerial footage and/or photographs. While recharging time is a bit high (about 130 minutes), this can easily be overcome by purchasing additional batteries for your Syma X5SW. Once in the air, the drone gets about 5 minutes of flight time, which can be slightly more or slightly less depending on how aggressively your flying, whether or not there's wind present, and whether or not you're recording.
Syma X5SW Unboxing + Flight Test
FPV Flying With Your Smartphone
What makes the Syma X5SW unique from many other drones on the market is that you can attach your smartphone to the drone's transmitter and fly in FPV (First Person Viewing) mode. You'll need to install Syma's app on your smartphone to get started. The two QR codes on the side of the drone's box can readily be scanned to kick start the app installation process.
Camera Quality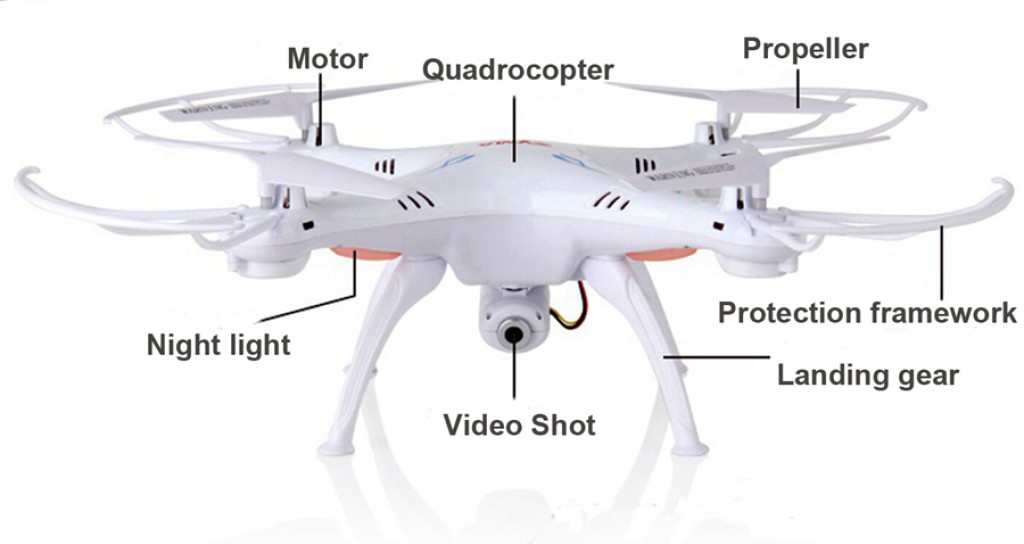 The camera quality for the Syma X5SW is surprisingly clear.
The 0.3-megapixel recorder can capture amazing footage which, while isn't HD quality, definitely surpasses expectations for its price.
There aren't many drones on the market today that offer FPV technology for such a low price (a close competitor is the Hubsan X4 H107D). Being able to fly the Syma X5SW with a smartphone is definitely a huge upside to this particular model.
Points Off For Charging Time
One potential drawback to this drone is that the battery takes a relatively long time to charge (about 130 minutes). When you're ready to get outside and fly, 130 minutes can feel more like five or six hours. Fortunately, there is a way combat this issue – just buy extra batteries. They're not that expensive, and will increase the amount of time that you're able to spend flying. The average flight time for a fully charged battery on the Syma X5SW is about 5 minutes.
Intuitive Controls With an Information-Rich LCD Display
N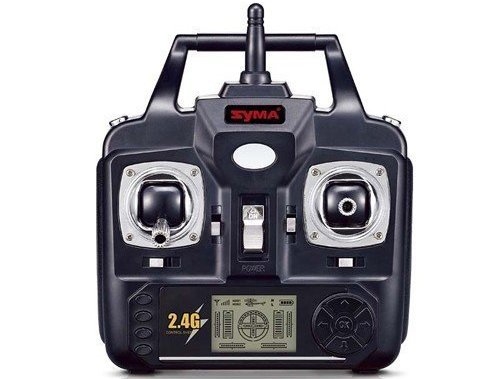 o Syma X5SW review would be complete without talking about its transmitter. It can be a major inconvenience when you suddenly run out of battery while flying your drone. We've all been there!
But thanks to the information-rich LCD display on the X5SW's transmitter, this will no longer be an issue. The LCD display will show you important diagnostics about your flight, including battery life, Wi-Fi strength, direction, and more. This is super useful when flying, and is something you'll definitely come to appreciate while in the air.
The controls themselves are relatively straightforward. You can move backwards, forwards, up, down, and side-to-side with your drone (it's even capable of tricks). Beginners should have no problem getting the hang of things. Remember: as with any drone, fly the Syma X5SW slowly at first, and then pick up speed once you've become more comfortable. It will decrease crash rates and help your drone last longer.
A Super-Fun Drone You Must Own to Truly Appreciate
We'll leave this Syma X5SW review with this: you won't find many $100-or-less drones on the market that offer FPV with a smartphone. The drone really takes things to a whole new level by offering an integrated flying experience that won't break the bank. For this reason alone, it gets a five out five stars, and more importantly, my stamp of approval.
Specifications
Weight: 4.1 Ounces
Remote Distance: 50 Meters
Charging Time: 130 Minutes
Flight Time: 5 Minutes
Battery: 3.7V 500mAh
Price: About $60
Camera: Yes
FPV: Yes
Experience Level: Beginner