The Syma X5C 2.4GHz 4-Channel Explorers Drone is one of the best quadcopters on the market for under $100. It's great for beginners, offers descent flying time (about 5-8 minutes), and the controls are user-friendly and intuitive. The Syma X5C quadcopter also comes with a built-in camera that makes aerial videography fun and easy. While the camera quality isn't great, it's good enough to capture some neat aerial footage or photographs. Overall, it's a durable and stable RC drone that should last you a long time if you fly it correctly and take care of it.
Syma X5C Overview
The Syma X5C is an excellent beginner RC quadcopter that comes with a camera and easy-to-master controls. While the camera may not be on par with some of the higher-end models on the market, it's definitely good enough to capture some descent footage and/or photographs. This drone is highly recommended for any beginner who wants to become good at flying drones.
Camera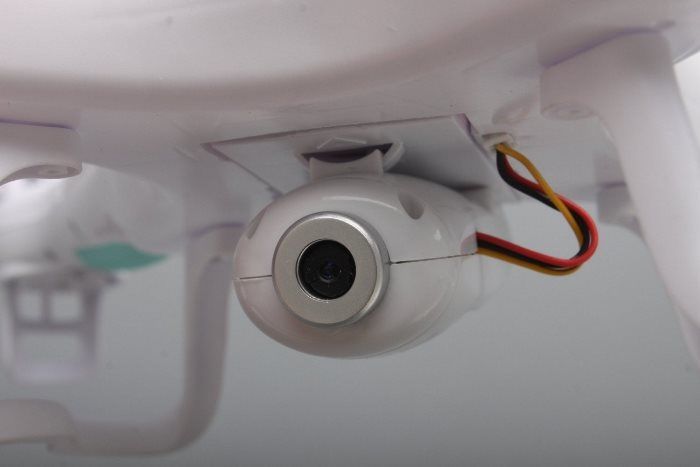 It's not a GoPro, but it's still a descent camera for less than $100. Video resolution is set at 1280 x 720, and it records at 30 frames per second. Although Syma X5C quadcopter promises HD recordings, I feel like this statement is a bit of an over exaggeration.
Don't get me wrong – it still offers amazing footage, but it's not on par with the more expensive cameras that you'll find on the market. Check out aerial footage of the drone here.
The drone's camera is capable of taking both recordings and photographs. Since it doesn't come with a gimbal, aerial footage tends to be quite shaky. But for around $50, you can't ask for much more. For more professional aerial footage, consider purchasing a more expensive model, like the DJI Phantom 3 for example.
Note
: This drone does NOT come with FPV (first person viewing) capabilities. For this reason, I recommend keeping it in site at all times to avoid losing it. Looking for an affordable FPV drone? Then check out the
Hubsan X4 H107D Quadcopter
!
Controls and Maneuverability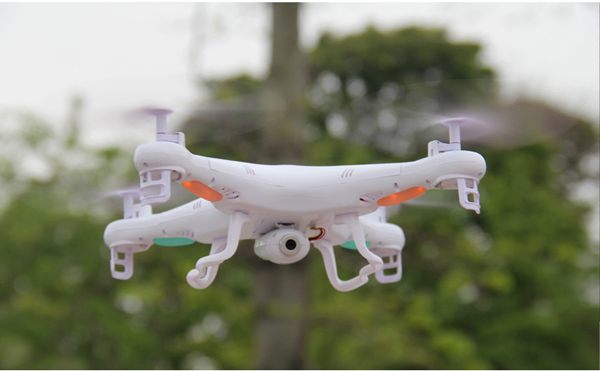 As a beginner, you're probably worried about breaking your drone, or worse, crashing it into a person or house. Have no fear – the Syma X5C quadcopter is very easy to maneuver.
Being just two three ounces, you'll be able to zip through the air with ease. Be cautious about flying in wind conditions of 20 MPH or more, because it will be hard to control. Overall, it's a relatively stable model that flyers of all ages and experience levels should enjoy.
An additional feature to keep in mind is that you can adjust the sensitivity level of the drone's transmitter (controller) to better suit your flying needs. If you're less experienced, then you can decrease overall sensitivity and make the drone fly more conservatively. On the flipside, once you become better at flying, you can increase overall sensitivity to make the drone fly more aggressively.
Check Out The Syma X5C Flight Test
Bottom Line – Great Beginner Drone at an Affordable Price
The Syma X5C quadcopter is by far one of the best beginner drones you can buy. It handles well, offers pretty good aerial footage, and best of all, won't break the bank (average price is $50-$60 on Amazon). Also, flying the drone at night won't be a problem since you can easily track the flashing red/green LED lights installed underneath each wing. I suggest purchasing an extra battery because you won't want to put it down.
Syma X5C Specifications
Weight: 3 Ounces
Remote Distance: 50 Meters
Charging Time: 100 Minutes
Flight Time: 6-8 Minutes
Battery: 3.7V 500mAh
Price: About $50
Camera: Yes
FPV: No
Experience Level: Beginner