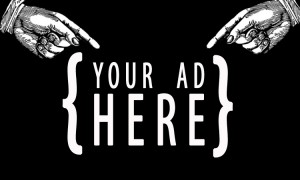 BeginnerFlyer.com is dedicated to helping newbies and experienced drone/quadcopter flyers become better and more knowledgeable about their craft. We're slowly but surely reaching this goal, and because of this, our audience is growing each day. Over 60% of our traffic comes from organic searches, making it a highly targeted audience.
Our readers represent a relatively large spectrum of relevant interests in drone/quadcopter specific topics, including drone reviews, drone news, drone tips & tricks, and much more. If you choose to advertise with us, you'll have your product, brand, or service exposed to a highly relevant audience. For more details about pricing or how it works, be sure to contact us at Damien@BeginnerFlyer.com (or you can use this form).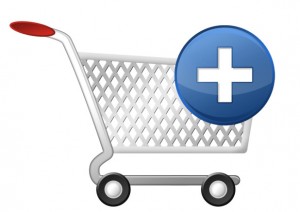 Your Ads on BeginnerFlyer.com
Currently, we offer 3 different ad placement options on our website:
Ad Space #1 – Maximum Exposure: A 468×60 banner in the page header. Since it's above-the-fold, you're guaranteed maximum traffic and exposure.
Ad Space #2 – High Exposure: A 300×250 banner in the side bar. Although located below-the-fold, you'll still receive high exposure to all our targeted web visitors.
Ad Space #3: – Value Option: A 468×60 banner located at the bottom of each post. Perfect for companies who are on a budget but still want gain site-wide exposure.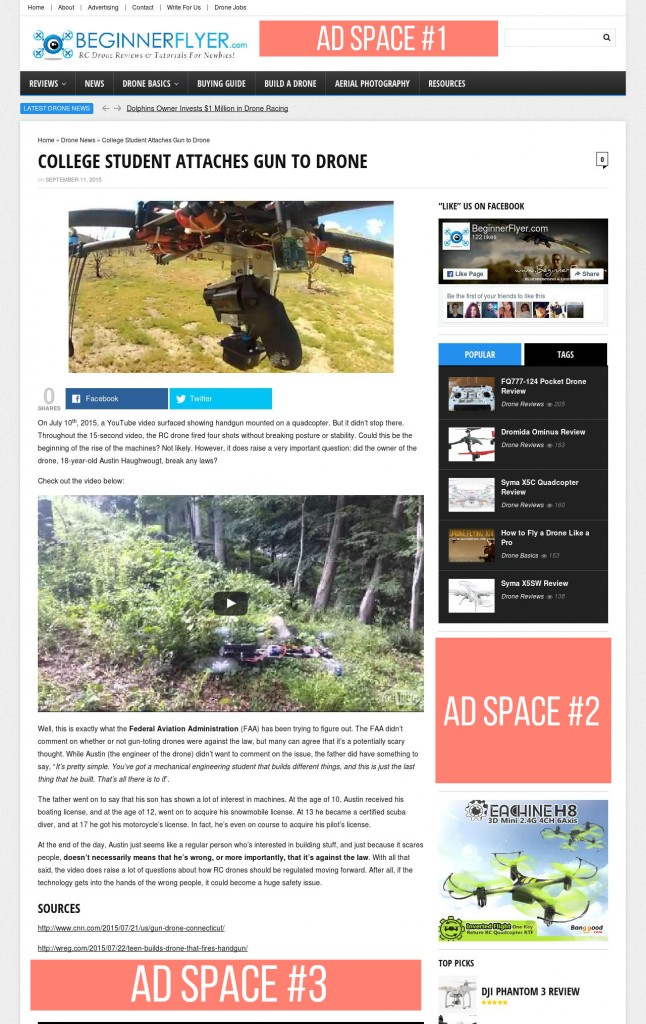 Contact Us For Questions Regarding Pricing & Availability
Use the form below to get back to us with any advertising inquiries that you have: