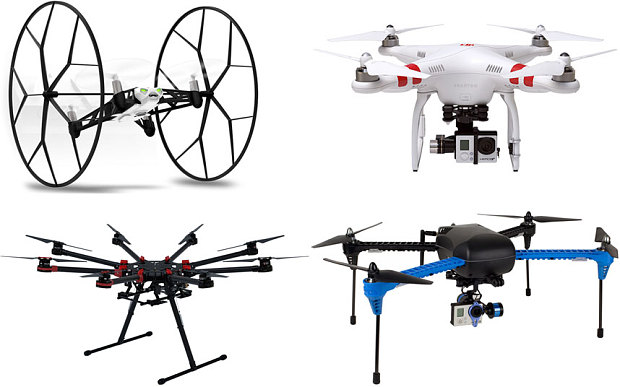 When buying a drone for the first time, there are a few different questions you should ask yourself to ensure you're making the right choice. A lot of times, people will buy a quadcopter simply because it looks "cool". But this is a big mistake. Sometimes a drone can have a really sleek design, yet, fly terribly. Likewise, there are drones that don't look like much on the outside, but when they're in the air, they fly great. With that being said, let's take a look at five questions you should be asking yourself when buying a drone.
Buying a Drone – Question #1: "Do I Want to Record?"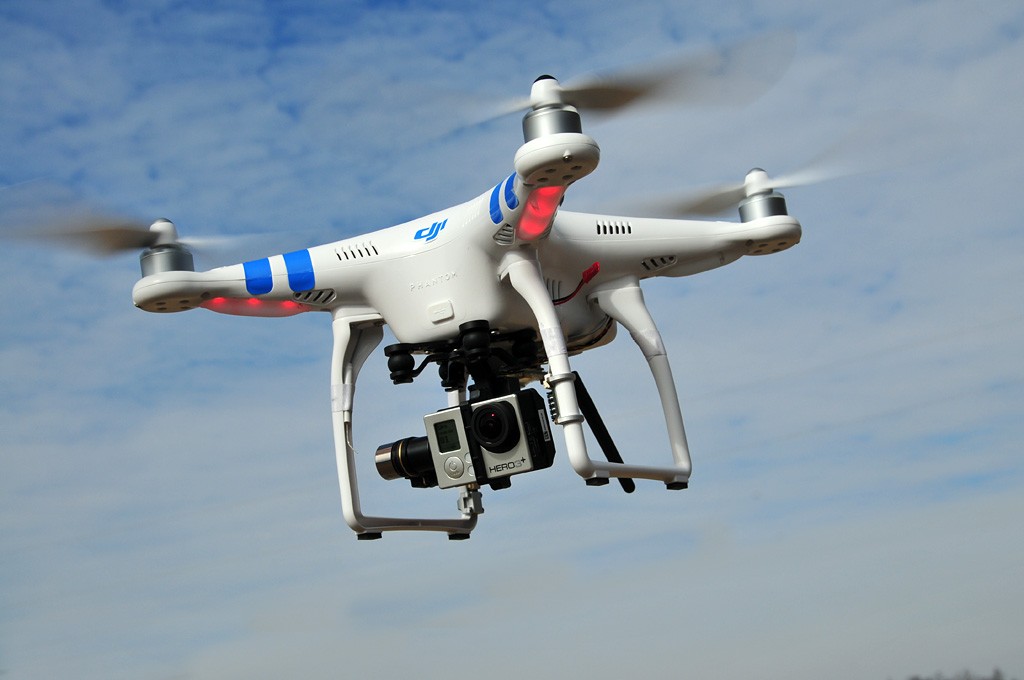 Drones can be divided up into two main categories: those with cameras, and those without cameras.
If you want to record your flight sessions, obviously you're going to need a model that offers recording capabilities. People new to the drone industry often think that drones with cameras are beyond their price range.
This simply isn't true though. These days, you can buy a drone with a camera for as little as $35 (check out my review on the Holy Stone M61X).
The camera quality on cheaper models usually isn't excellent, but it's good enough, in my opinion, to capture some unique aerial footage of your neighborhood.
Here are some considerations to keep in mind when buying a drone with a camera:
Megapixels: As a general rule of thumb, anything 10-megapixels or more is considered very good quality as far as recording is concerned. If you're interested in learning more about aerial photography lingo like this, be sure to check out my article, 7 Aerial Photography Tips for Beginners.
Detachability: Some drones have detachable cameras while others do not. If you're someone who only plans on recording your flight sessions "some of the time", then you're probably better off buying a drone with a detachable camera (like the Syma X5C). Remember that cameras add extra weight to the drone, which drains the battery quicker, so there's no point of having it on there if you're not going to use it.
Still Shots: Some cameras offer the ability to record and take photographs, while some offer only the ability to record. If you're interested in taking still photographs, then make sure that your drone's camera supports it!
Summary: In summary, you can record your flight sessions for a far cheaper price tag than you probably thought. If you opt to buy a drone with a camera, make sure that the camera quality is up to your standards. And if you're only going to record some of the time, it's preferable to buy a quadcopter with a detachable camera.
Question #2: "How Much Flight Time Do I Want?"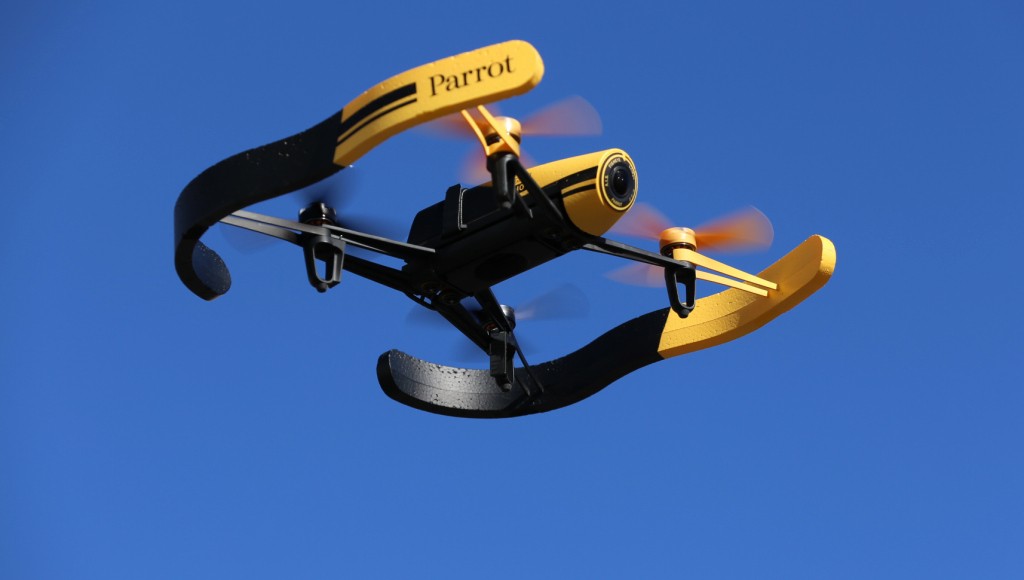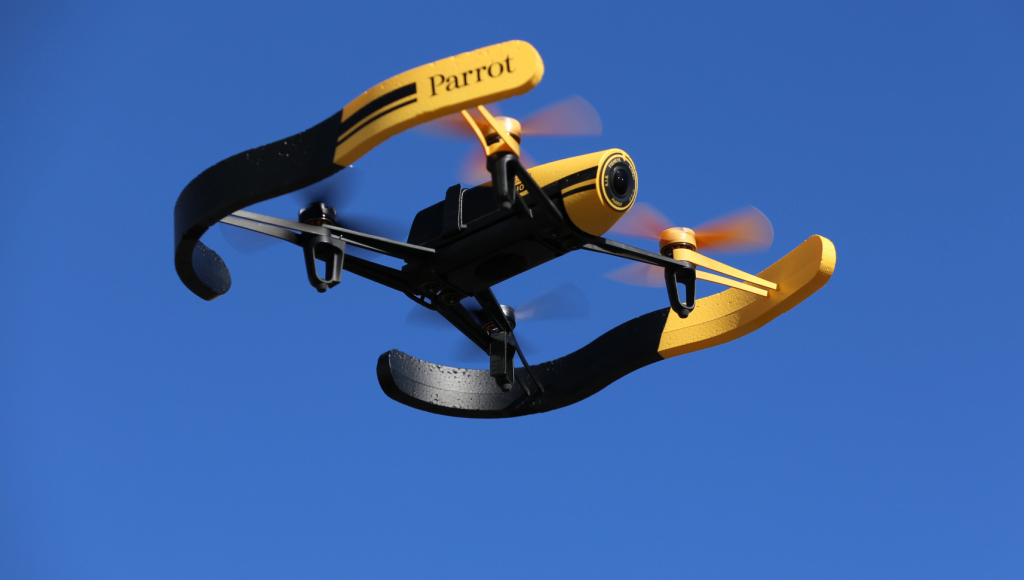 Flight time is a huge consideration to keep in mind when buying a drone. The term "flight time" refers to how long a drone is capable of staying in the air on a single charge.
Beginner models have an average flight time of about seven minutes. As you move up in price range, average flight time will increase to 12-15 minutes, with 25 minutes being the maximum for the most expensive models.
For a beginner who wants descent flight time without spending too much money, I'd recommend that Dromida Ominus quadcopter. It sells for less than $100, and offers an average flight time of 11 minutes, which is excellent for the price range.
If you've got the budget for it, the Cheerson CX-20 costs less than $300 and offers a flight time of about 15 minutes. When buying a drone, you'll usually see the flight time for the model in the "specs" section. If you already own a drone and want to learn how to extend your battery life, be sure to check out my article, 10 Ways to Extend Drone Battery Life.
Summary: Unless you're building your own quadcopter from scratch, expect a flight time of 7-8 minutes for the average beginner quadcopter. For most people, this simply isn't enough time to fully enjoy your newly-purchased drone, so make sure that you buy extra batteries! They're cheap (about $5 on Amazon.com or Banggood.com), and can increase the length of your flight sessions dramatically.
Question #3: "Do I Want to Fly in FPV Mode?"
FPV stands for "First Person Viewing". It's the feature that allows you to see what your drone's camera is seeing in real time. The main benefit to FPV flying is that you don't need to physically see your drone to fly it. This means that you can fly beyond your normal line of sight and record things that you otherwise wouldn't have been able to record. Check out the video below if you're still confused as to what FPV flying is:
If you're interested in buying a drone with FPV recording capabilities, be sure to check out the Hubsan X4 H107D. With this particular model, there's an LCD monitor on the controller that allows you to see, in real time, what the drone's camera is seeing. It's also possible to build your own FPV quadcopter, but that's a discussion for an entirely different article.
Summary: When buying a drone with FPV capabilities, know what type of monitor comes with it. Some viewing monitors are built directly into the drone's transmitter, while others exist as separate devices (like FPV goggles for example). While more expensive, flying with FPV goggles is incredibly exciting, and is something you should try at least once.
Question #4: "What's My Skill Level?"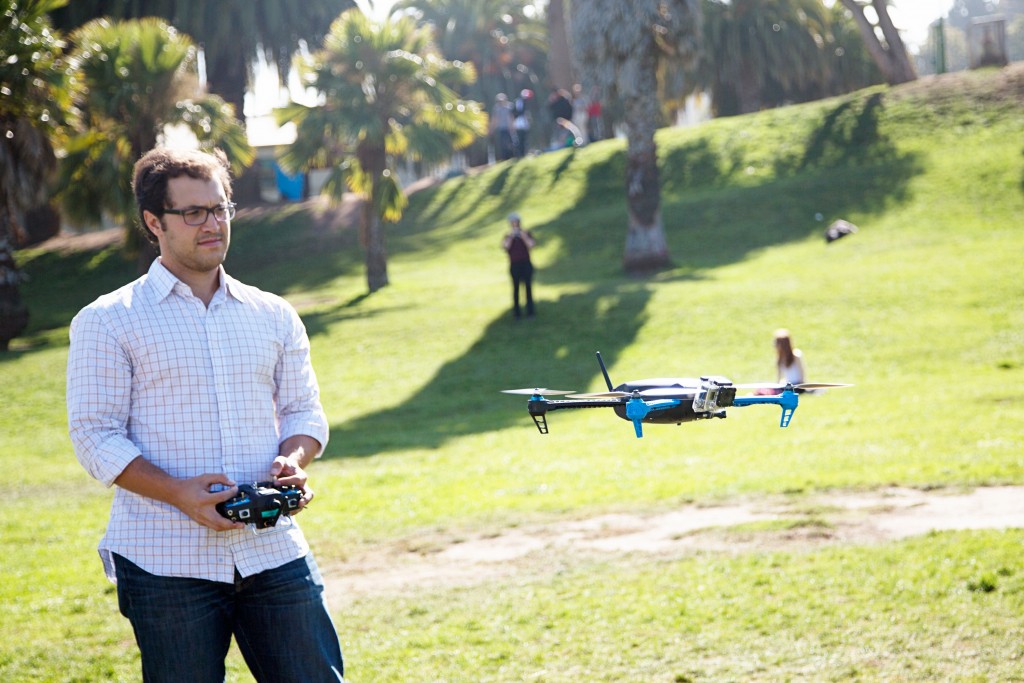 As you can imagine, some quadcopters are easier to fly than others.  The last thing you want is to purchase a drone that's beyond your skill level, only to crash it and waste all of your money. I'd recommend building your skills on a cheaper model first (like the Cheerson CX-10), then move on to more expensive models once you've become more experienced.
This is what most flyers do, and it's what you should do too if you want to protect your investment when buying a drone. One quadcopter that's super-easy to fly is the Blade Nano QX. With its signature "SAFE" technology, it's able to remain incredibly stable in the air, which should come in handy if you're a beginner flyer.
Summary: Don't be one of those people who buys a $1,500 drone and wrecks it on the first day flying. When buying a drone, always start on the inexpensive side of the scale first, then work your way up once you become more skilled. Generally, you can become pretty good at flying if you practice every day for a few weeks. For more information on this, be sure to check out my article, How to Fly a Drone Like a Pro.
Question #5: "Will it Automatically Return Home?"
Some drones offer a neat function called the "Return-to-Home" feature. At the push of a button, the drone will automatically return to its original starting location. What's the benefit to this? Well, if you've lost sight of your drone, you can simply press the return home button on your transmitter and the quadcopter will fly back to you on its own. This feature is usually only found in more expensive models, but exists in some cheaper models too (like the Eachine H8 Mini). When buying a drone, this can be a super-useful feature to have- especially if you're a beginner.
Summary: GPS-based features like the return-to-home function can be really useful for when you've lost sight of your drone. Unfortunately, not all models have them, and the ones that do tend to be really expensive (with a few exceptions). Be sure to keep this in the back of your mind when buying a drone, especially if it's your first time flying.
Conclusion
Buying a drone for the first time can be very exciting, but also risky. You don't want to invest money in a drone that flies poorly, or that doesn't meet your expectations. Depending on where you buy your drone, you might not be eligible for a refund if something goes wrong, or if it ends up not being the model you wanted. For the most part, all quadcopters reviewed on this site on safe, reliable, and backed by loads of customer reviews. Click here for a list of the top 25 RC quadcopters that you should consider buying.
Resources
http://uavcoach.com/buy-a-drone/
http://www.komando.com/tips/312075/how-to-buy-the-right-drone/all
http://www.pcadvisor.co.uk/test-centre/gadget/best-quadcopter-2015-drone-buying-guide-3601312/